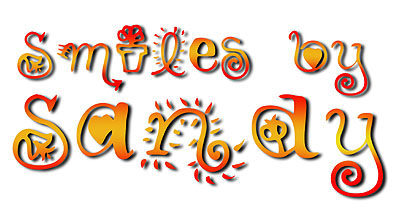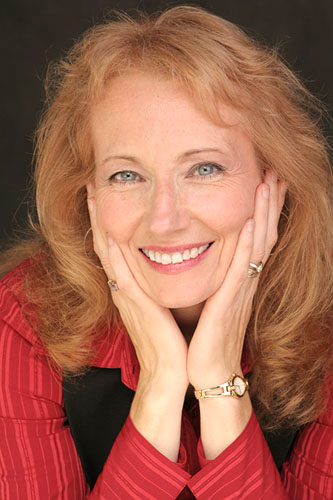 Choosing the right entertainment for a children's party or event can be a daunting task. Many children are afraid of clowns and intimidated by magicians and other entertainers. Smiles by Sandy is the perfect solution to this perplexing dilemma, providing age-appropriate entertainment for ages 3 to 8.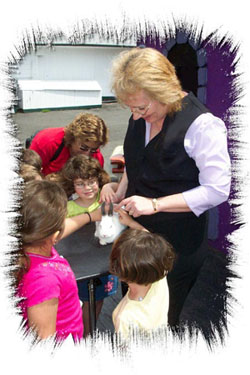 A multi-talented entertainer based in central Connecticut, Sandy performs a captivating and interactive magic show for her young audiences. After the show, or as an additional feature, Sandy can teach a simple craft, which not only occupies her new friends but also builds their self-esteem and teaches them how to achieve goals and work together.
Also, as a souvenir of the special time everyone had together, Sandy can do simple or elaborate face painting or perhaps perform some "air-igami," leaving everyone with a beautiful balloon sculpture.
The entertainment for your child's party or special event is an important decision. Smiles by Sandy is an affordable, versatile and unique alternative to the usual ho-hum fare.
Bright Horizons • KinderCare • Tavern on the Green - NYC
Reader's Digest Corporation • Rockland Country Club
Hartford Y Games • University of Connecticut
KB Toys • The Inn at Longshore • Unilever
Quassy Amusement Park • City of Middletown
Harwinton Fair • Ocean Beach Park
American Parkinson's Disease Association
New Haven Country Club • Lakeridge • Golf Club of Avon
Hartford Golf Club • Hartford Country Club
Tumble Brook Country Club • Playland • Pepsi-Cola
Wesleyan University • Litchfield Community Center
Ginza Japanese Cuisine • Instanet
...and many, many more!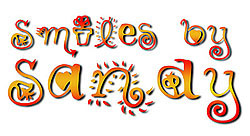 Sandra J. Sisti
Phone: 203.729.4278
Fax: 203.723.1056